Now wild swimming isn't my type of thing – maybe one day… But while away for a week I found a great wee loch where my other half who has started wild swimming really enjoyed it.
So why not take the chance to share it's details for others to enjoy. You can see the full images here on Flickr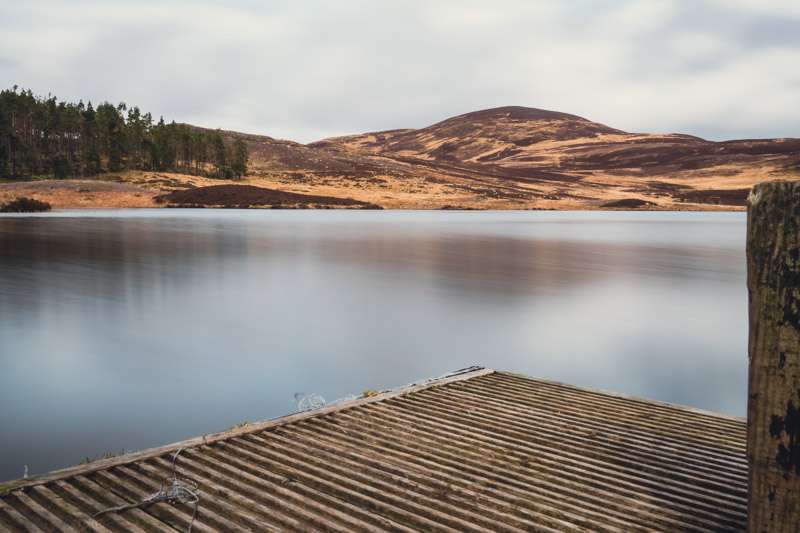 Location
It's pretty much in the middle of nowhere – which is probably why it's so good. More precisely it's up in the Glen Isla area. Most people probably aren't going to be heading to that area of Scotland, but it is near Glen Shee. This is an area which you are likely to drive through if you're a tourist – heading for example to Braemar. If you are in that area, perhaps on holiday, maybe doing some hiking or even skiing then you can head over to Glen Isla and the Cateran Trail also goes passed the loch.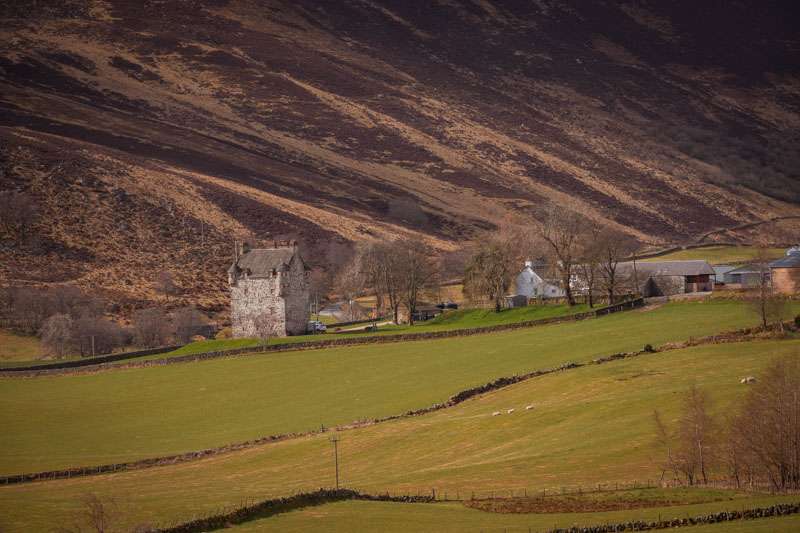 We were driving, so if you head for Castle Forter (more of a keep than a castle?) then you are pretty much there. The actual OS grid ref for parking is – NO 18753 64784. That will take you to the starting point.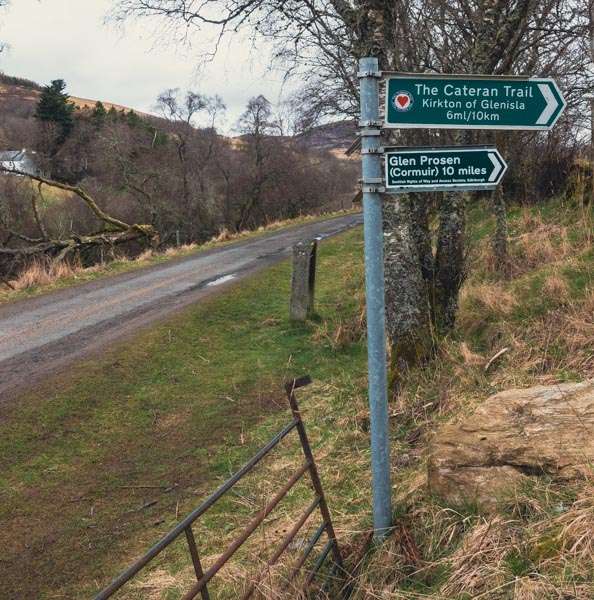 Once you reach the castle, you drive on till you reach the junction, take a right and as soon as you cross the bridge (I'll guess 50m on) there is a parking layby (not a passing place) that could fit 2 cars. You can park there, grab your gear and walk through the forestry gate.
The walk is also signposted, as seen here in the image.
Map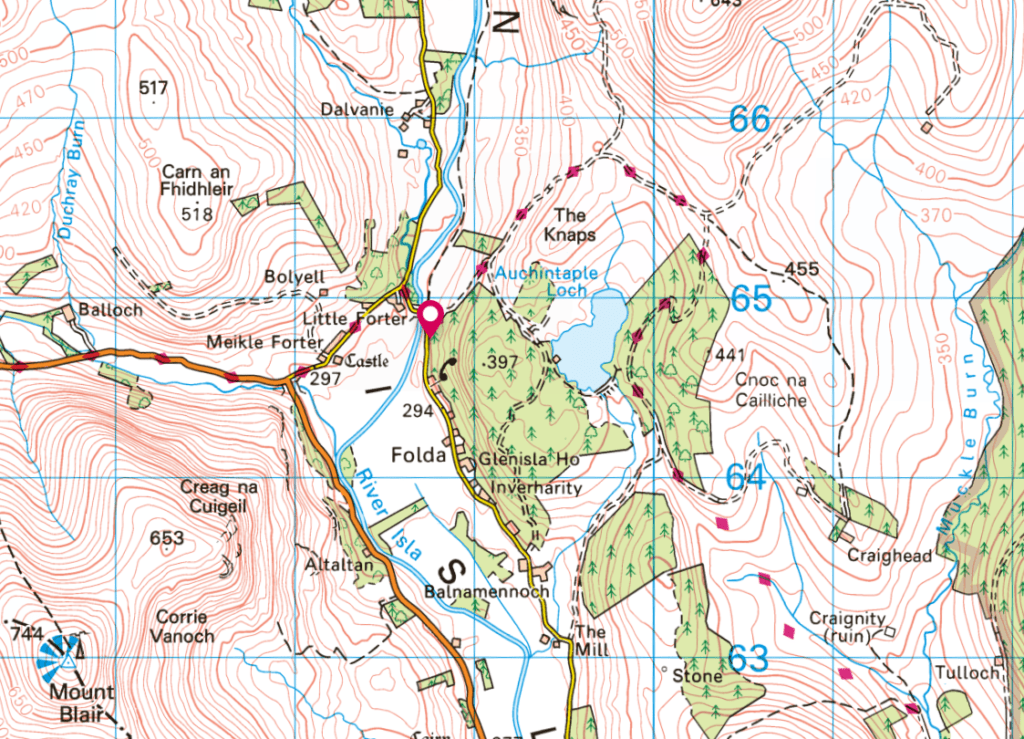 The walk itself is 30 minutes tops, probably more like 15-20 minutes. But as you can see it's a nice enough walk.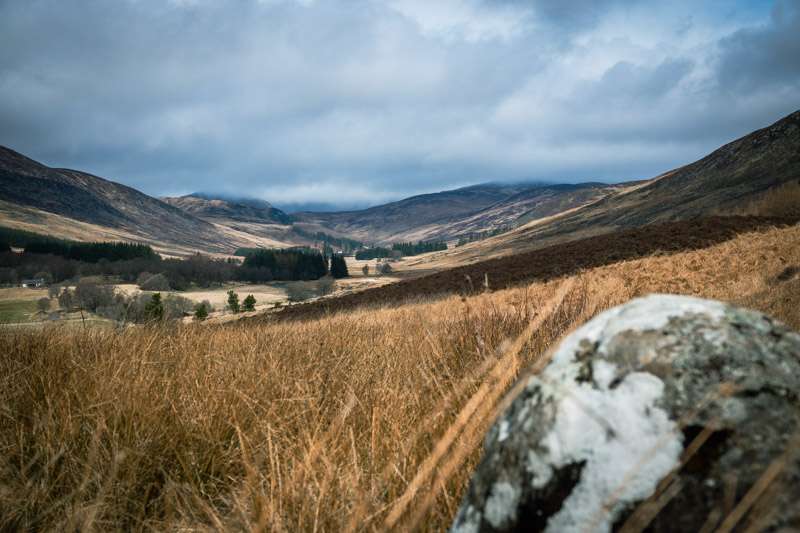 Once you reach the loch you'll see the boat house. This is locked, but at the side of it is a long bench and a concrete slab path beside that. So no need for muddy feet while getting yourself ready for a dip. Then you can either walk in as there is a shallow lead in from the edge or you can just go straight in from the wooden pier that allows you to sit and dangle your feet in, without actually getting into the water.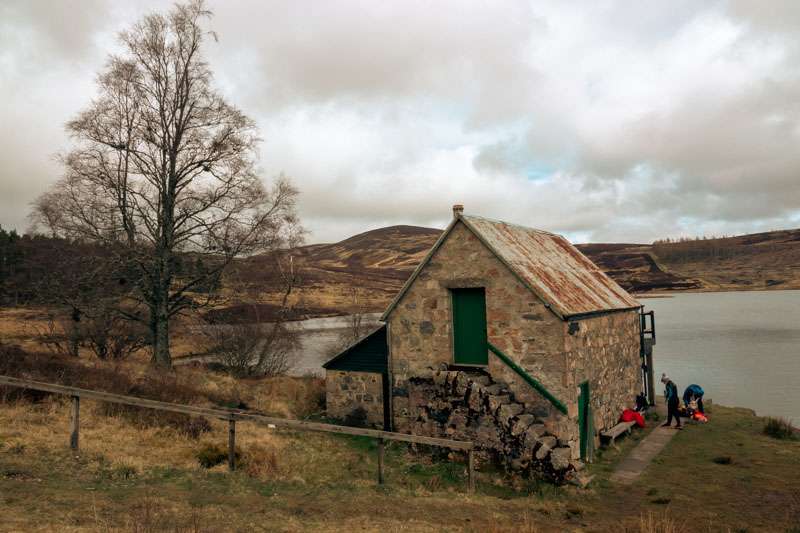 Not only does the bench and path give you good place to get ready, it also keeps you out of the wind (depending on direction of course).
My daughter and wife both took a swim and both wanted to go back no sooner had we got back to our holiday house, as that they liked it so much. That will need to wait for another day.